Despicable Me 3 proved a great hit with my regular `Despicable Me  companions' so much so they declared it the best yet!
Indeed, a couple of weeks after we saw the movie they are still laughingly quoting lines and reliving action scenes.
While my reaction to the latest offering wasn't quite as enthusiastic as the boys (aged 10 and 7 ) who I have taken to  all three movies in the franchise, I still found plenty in Despicable Me 3  to chuckle at.  And, as with the other two movies, I was again in awe of the animation.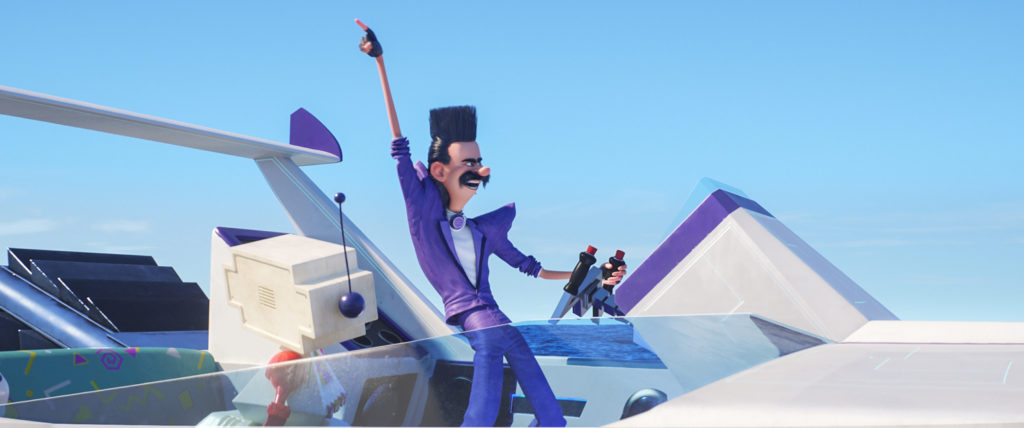 The movie starts with an audacious robbery of a huge diamond by new villain Balthazar Bratt (voiced by Trey Parke), a former child star who has become obsessed with the evil TV character he played in the '80s.  When our heroes Gru (Steve Carell) and new wife and fellow spy Lucy  (Kristen Wig) fail to retrieve the diamond they are humiliated and fired by the new head of  their employer – AVL.
The Minions hope Gru will use this opportunity to return to a life of crime, but when he makes it clear that he's retired from villainy, the Minions quit and head out on their own.
Just when it seems Gru has hit rock bottom, a stranger appears informing him that his estranged father has died and that he has a long-lost twin brother named Dru (also voiced by Carell) who would very much like to meet him.
Gru takes Lucy and his three adopted daughters to his father's homeland of Freedonia to meet his twin only to find that Dru is seemingly better than him in every way.  While Gru is bald, lacking social skills and newly unemployed, Dru has a gorgeous, full head of hair, is effortlessly charming and has inherited their father's large fortune and pig farm.
Gru is quickly overwhelmed by a feeling of inferiority, but it isn't long before Dru reveals he has a secret desire of his own – to follow in their father's footsteps and become a world-class villain.
It's the escapades of the two brothers – which included reclaiming the diamond and saving Hollywood from destruction – which my two boys enjoyed the most.  Needless to say there's plenty of action including fast car and boat chases and some pretty amazing gadgetry.
Meanwhile the Minions have their own adventures which include competing in a reality television singing competition and being thrown into jail. Their experiences in jail and subsequent break-out were other highlights for the boys and judging by the laughter, for most of the adults in the audience!
Like the other movies in the franchise that's the great advantage of Despicable Me 3 – there's plenty of action and laughs for the kids and enough humour and `adult' references to keep their `older  companions' entertained.  Thus I expect I will be taking the boys to see Despicable Me 4– and given the ending of 3 you can be assured there will be a 4th!
*Images supplied by Universal Pictures.
Jenny Burns and guests attended a preview of Despicable Me 3 as a guest of Universal Pictures.
Visit travelwithjb-movie-reviews for more movie reviews.
Subscribe to my e-mail newsletter to receive updates.
We respect your privacy.
Unsubscribe at any time.