There were plenty of bad manners on show on the opening night of the Melbourne Theatre Company's production of Hay Fever.
However those bad manners didn't come from audience members talking or not turning off their mobile phones! They came from the stage. And they were totally acceptable.
Hay Fever is Noel Coward's 1924 comedy about bad manners. It tells of the four members of Bliss family who, unbeknown to each other, have invited a guest to stay at their country-house over the weekend.
Retired actress Judith Bliss (Marina Prior) has invited young boxer Sandy Tyrell (Drew Weston) who is one of her greatest fans. Judith's novelist husband David (Kim Gyngell) has asked Jackie Coryton (Alexandra Keddie), a sweet young `flapper' that David wishes to study "in domestic surroundings". Oldest son Simon (Gareth Davies), a would be artist, has invited confident and sophisticated Myra Arundel(Monica Sayers) while daughter Sorel, a regular party goer, has asked diplomat Richard Greatham (Simon Gleeson).
Here's the problem: the Bliss family are self-absorbed, ill-manned, eccentric, egotistical and selfish.
Needless to say all four guests see and experience these traits at different times during their weekend stay which, understandably, they cut short!
Critics have long been divided on the merits of Hay Fever. Some see it as a whimsical farce with no plot which concentrates solely on personalities. Others see something a little deeper. All agree it is the perfect platform for the cast to shine. And this cast certainly excels.
Prior expertly portrays the attention-seeing, stage diva Judith. Not only does she show her great comic skills, but also showcases her musical talents, expertly performing a French love song.
The comic timing of all the other cast members (which also includes Marg Downey who plays Clara, Judith's former dresser and now housekeeper) are a feature of the play. The physical actions by the guests to `escape' the Bliss's home are particularly entertaining.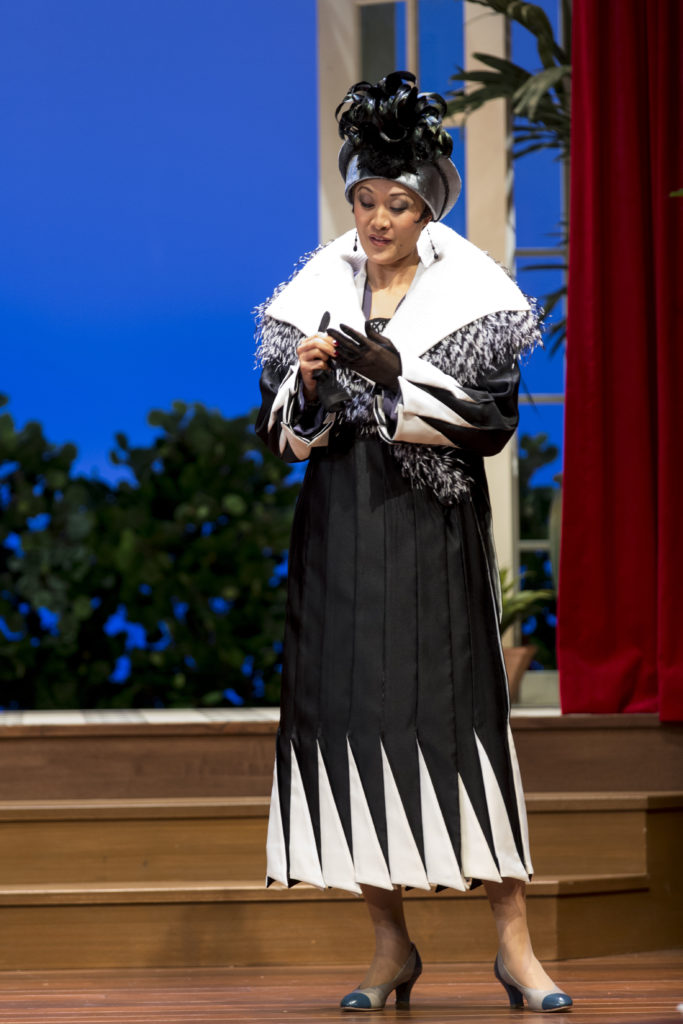 Watching some of our best acting talents in action is one of the delights of this show. The costumes, including some stunning gowns worn by Prior, and a lavishly detailed period set are other highlights.
While Hay Fever is unlikely to appeal to anyone looking for a deep and meaningful night at the theatre, it is well worth considering if you're in search of a well acted, lavishly presented, light-hearted fun show.
Hay Fever is playing at Southbank Theatre, The Sumner, 140 Southbank Boulevard, Southbank until October 28. For further information visit the MTC website.
*Photo credit: Brett Boardman
Jenny Burns attended the opening night of Hay Fever as a guest of the MTC.
Visit travelswithjb.com.au-live shows for more show reviews.
live shows

,

Melbourne

,

MTC

,

reviews
Subscribe to my e-mail newsletter to receive updates.
We respect your privacy.
Unsubscribe at any time.