If audience reaction is anything to go by then Opera Australia's  Don Carlos has made a triumphant return to Melbourne.
There were plenty of bravos during solo performances given at the opening night of the Elijah Moshinsky directed Verdi opera, held at Arts Centre Melbourne's State Theatre. Many audience members also rose to their feet at the final curtain call. The response was understandable- there was much to admire.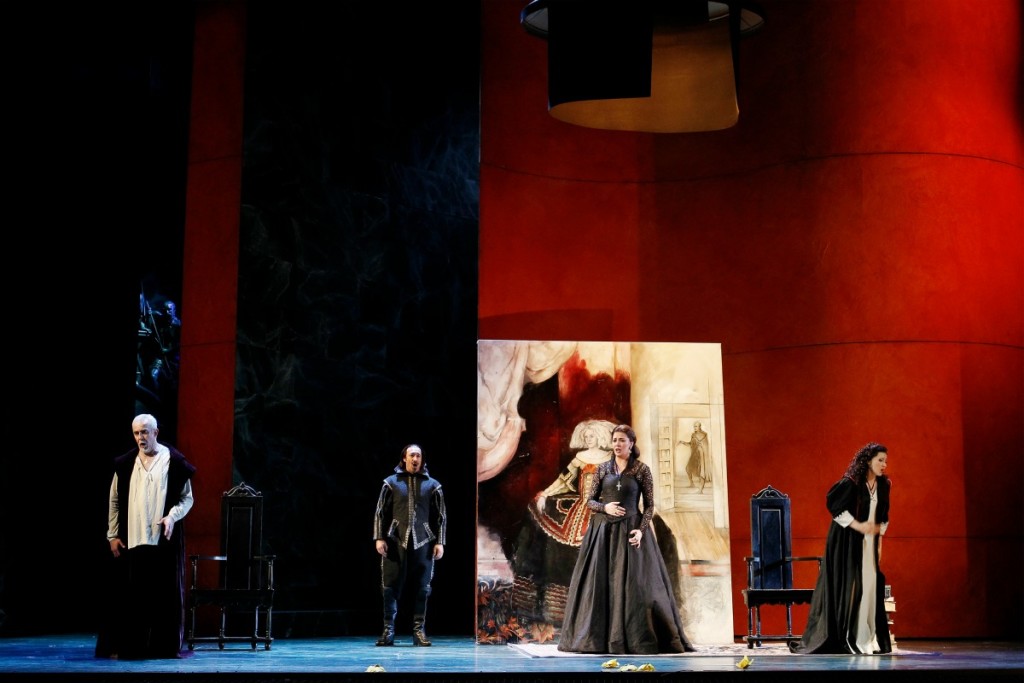 Don Carlos is set at the height of the Spanish Inquisition and is a story of politics and passion. Prince Don Carlos falls in love with Elisabeth de Valois, the eldest daughter of the King of France. But politics conquers love, and Elisabeth is married off to Carlos' father, the King, as part of a peace treaty. Horrified his lover is now his stepmother, Don Carlos retreats to the safety of his friendship with Rodrigo, whose humanitarian pursuits have aroused the ire of the Inquisition. The King cannot understand why his new bride doesn't love him, whilst Princess Eboli pursues an uninterested Don Carlos. Soon the truth is discovered, with marriages, romances and friendships all tested to the extreme.
The production, last staged in Melbourne in 1999/2000, is the biggest undertaken by Opera Australia since the Ring Cycle in 2013. There's a cast of nearly 200 including Mexico's Diego Torre as Don Carlos, Serbia's Milijana Nikolic as Princess Eboli, Russia's Victoria Yastrebova as Queen – Elisabeth de Valois and Italy's Giacomo Prestia as King Phillip II. Australians  José Carbó and Daniel Sumegi star as Ridrigo and The Grand Inquisitor respectively.
While I have been attending Opera Australia performances in Melbourne for nearly 10 years I don't in any way consider myself an opera critic – I don't have the musical knowledge or expertise. For me the great joy of opera is the music, the costumes and the theatrical presentation. Don Carlos was a winner on all three counts.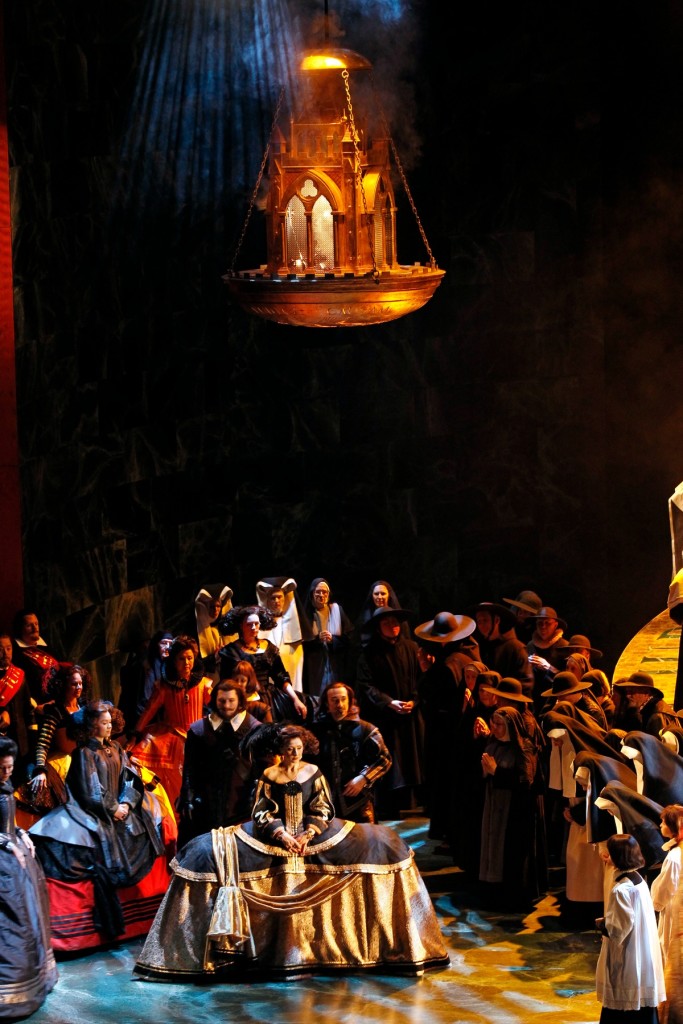 As a great lover of choirs I especially enjoyed the scene outside the church, which was also one of the most colorful scenes. Here the Spanish pannier skirts, which featured in several acts, looked truly spectacular. French period costumes were also used extensively with the aim of highlighting the politics at play. That scheming was also illustrated in the `dark' setting for many of the scenes including a tomb and a prison, with lighting used to create shadows.
Having not seen this opera before I was slightly concerned seeing a running time of three hours 45 minutes (including a 30 minute interval) especially on a work night. However such was the quality of the production this wasn't an issue and short changes between acts allowed for a quick `in-seat' stretch!
Don Carlos is playing at Arts Centre Melbourne's State Theatre on May 27 and 29.  Tickets are available via the Opera Australia website
The production is one of three operas from Opera Australia playing in Melbourne during May, the others being Don Giovanni and Madama Butterfly.
Jenny Burns attended the opening night of Don Carlos on May 20 as a guest of Opera Australia.
live shows

,

live theatre

,

Melbourne

,

Opera
Subscribe to my e-mail newsletter to receive updates.
We respect your privacy.
Unsubscribe at any time.