The National Gallery of Victoria's latest exhibition, Masterpieces from the Hermitage: The Legacy of Catherine the Great, is aesthetically pleasing on several levels.

There's the stunning art work – over 450 pieces in total – and then there is its presentation.
The exhibition has been laid out to replicate parts of St Petersburg's  State Hermitage Museum. As a result there's a feeling of great opulence thanks to the decorations of the walls and floors, the light fixtures and furniture and the multimedia presentations.
Each of the exhibition's eight galleries has been painted in a different colour to compliment the works. Multi-media presentations, including video clips shot by the NGV team, show different aspects of the Hermitage. As anyone who has been to the Hermitage can attest, they have captured its opulence and grandeur.
But, of course, it's the art works the crowds are lining up to see.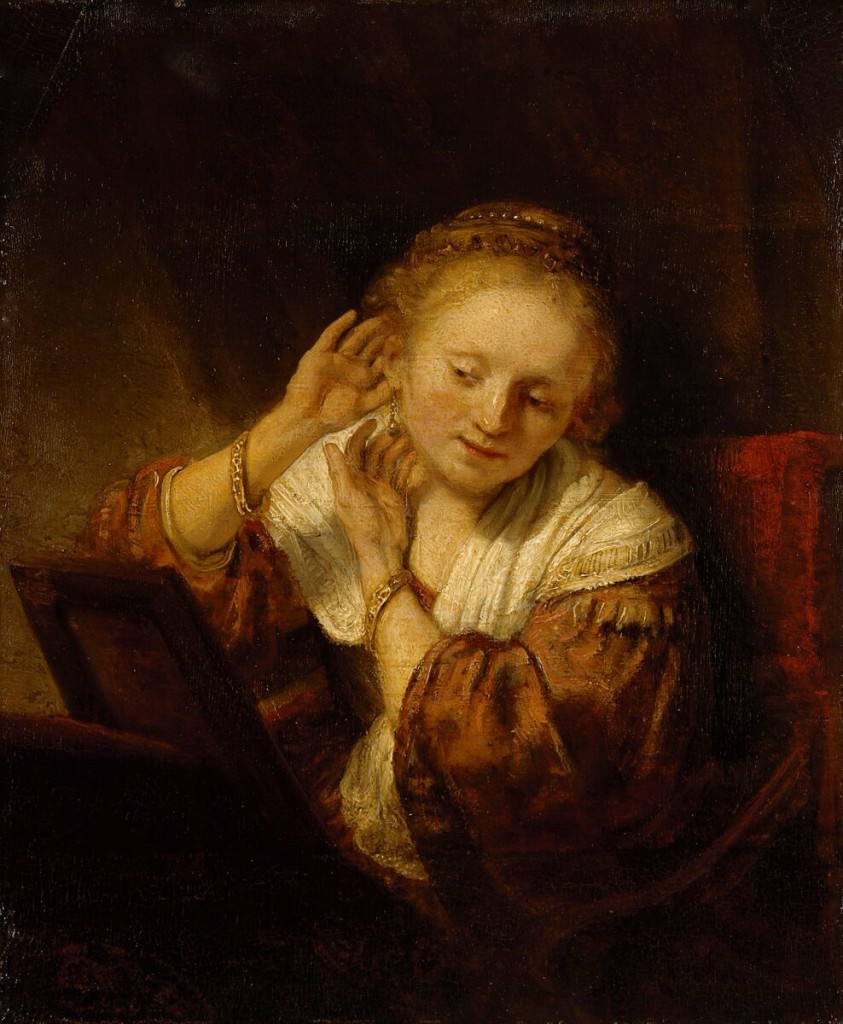 These works come from the personal collection of Catherine the Great. Gathered over a 34-year period, the exhibition represents the foundation of the Hermitage's collection and includes works from artists such as Rembrandt (four works feature including Young woman trying on earrings), Velasquez, Rubens, Titian, Van Dyck, Snyders, Teniers and Hals.
The exhibition features entire groups of works acquired from renowned collections from France, Germany and England, which represented the best collections offered for sale at the time.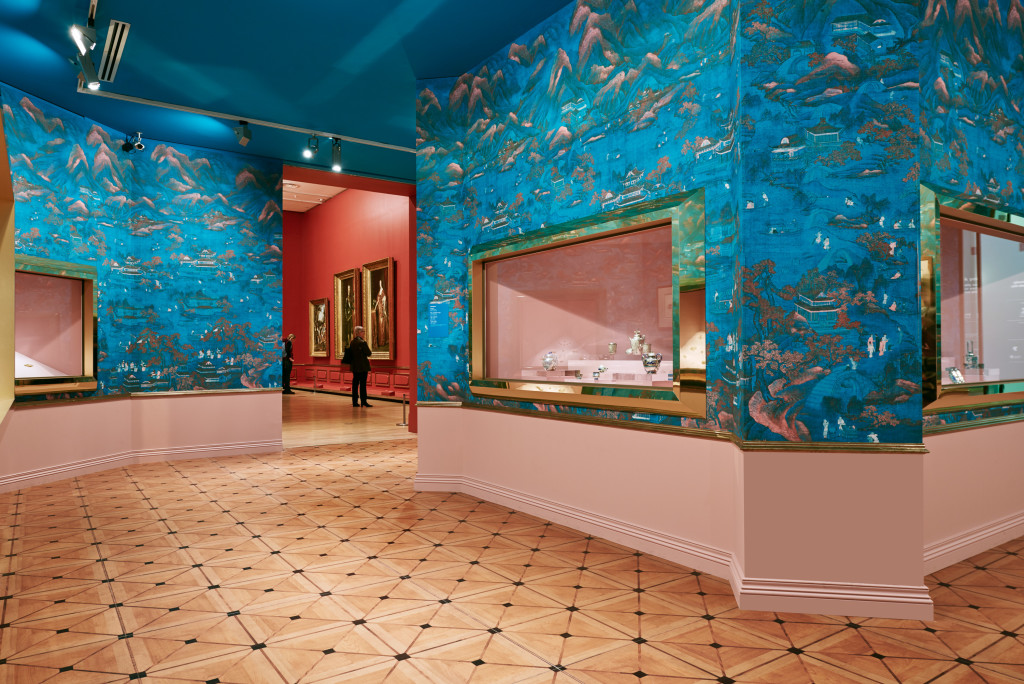 There are also 80 drawings by artists including Poussin, Rubens, Clouet and Greuze. Another highlight is the 60 items of enamel-painted porcelain from the Cameo Servicen made by the Sèvres Porcelain Manufactory in Paris.
There are many ways to experience this exhibition. Labels by paintings (including special panels for children) and information in each gallery provide the basic information.
If you want to learn more about the art and the exhibition then there are audio tours while volunteer guided tours are offered daily at 11.30am and 2.30pm.
The NGV also offers plenty of information on its website.
Visit the exhibition and you're also sure to leave with a greater knowledge of the Hermitage and Catherine the Great.  And that's the great joy of this exhibition – it's both educational and beautiful.
Masterpieces from the Hermitage: The Legacy of Catherine the Great is open daily at the NGV  (180 St Kilda Rd, Melbourne) until November 8. Tickets can be purchased at the gallery or online.  Ticket prices cost $26 adults, $22.50 concession, $10 child and $65 for families.
exhibitions

,

Melbourne

,

NGV
Subscribe to my e-mail newsletter to receive updates.
We respect your privacy.
Unsubscribe at any time.