Why change a winner could well have been the catchcry of the team behind Sing 2.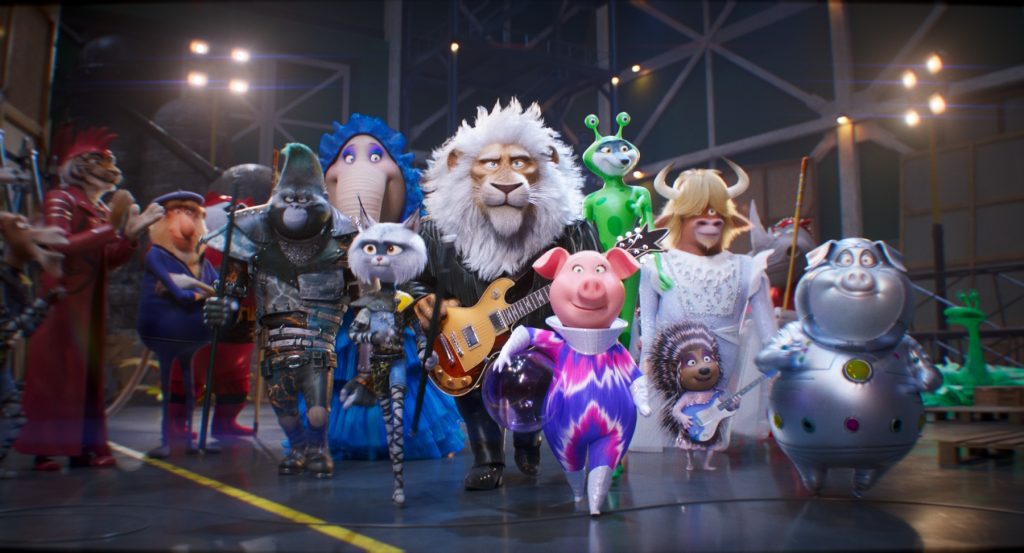 After all the 'first' Sing, written and director by Garth Jennings and produced by Illumination, was a huge box office hit in 2016.
Fortunately for the storyline in Sing 2, Jennings and thus his creation –  entrepreneur koala Buster Moon (voiced by Matthew McConaughey ) – want to push the boundaries, resulting in an even bigger and brighter sequel.
When we meet up with Buster, the theatre he founded in Sing is going gang busters thanks to his re-imagined production of Alice in Wonderland.
However, Buster isn't satisfied with having a sold-out show in a small town. He wants a big show in a big town – specifically Crystal Tower Theatre in glamorous Redshore City.
Negative feedback to Alice in Wonderland from scout dog Suki (Chelsea Peretti) sent by Crystal Tower's ruthless owner Jimmy Crystal (Bobby Cannavale) isn't enough to stop Buster.
He gathers up his regulars and friends including porcupine Ash (Scarlett Johansson), gorilla Johnny (Taron Egerton), pigs Rosita (Reese Witherspoon) and Gunter (Nick Kroll), elephant Meena (Tori Kelly) and loyal assistant Miss Crawly (Garth Jennings) and heads to Redshore City.
Sneaking into a cut-throat audition, Buster's ideas for a show are rejected by Crystal. But then Gunter mentions his concept  – a sci fi musical he calls "Out of This World".
The catch – the show is to feature the reclusive Clay Calloway (Bono) who hasn't been seen in years.
Once given the greenlight to proceed by Crystal, Buster sets out to create and design a totally new show that's only half an idea in Gunter's head.
Buster also has to find Calloway and persuade him to appear in the show.  And he has to deal with Crystal's very spoilt daughter Porsha (Halsey) who is demanding the lead role in the show – which Buster has already promised to Rosita.
Even worse Buster didn't realise Crystal is an egocentric gangster who would rather drop somebody off the roof of his building than be lied to.
As was the case with  Sing, music is one of the highlights of Sing 2. 
The show features more than 40 contemporary and classic hit songs from pop to rock, K-pop to Latin, and from artists including Billie Eilish, Drake, The Weeknd, Prince, Taylor Swift, BTS, Cardi B, Bad Bunny, J Balvin, Shawn Mendes and Camila Cabello. There are also three classic U2 songs, plus a new original song written exclusively for the film, Your Song Saved My Life – the first new music from U2 since 2019.
The animation is also excellent and thanks to the storyline the sequel seems to feature even more colour and movement. It's this combination that's likely to ensure those who enjoyed Sing will also enjoy Sing 2.
Subscribe to my e-mail newsletter to receive updates.
We respect your privacy.
Unsubscribe at any time.