You don't need to have seen the movie The Dressmaker to appreciate an exhibition of clothing from this hit Australian movie.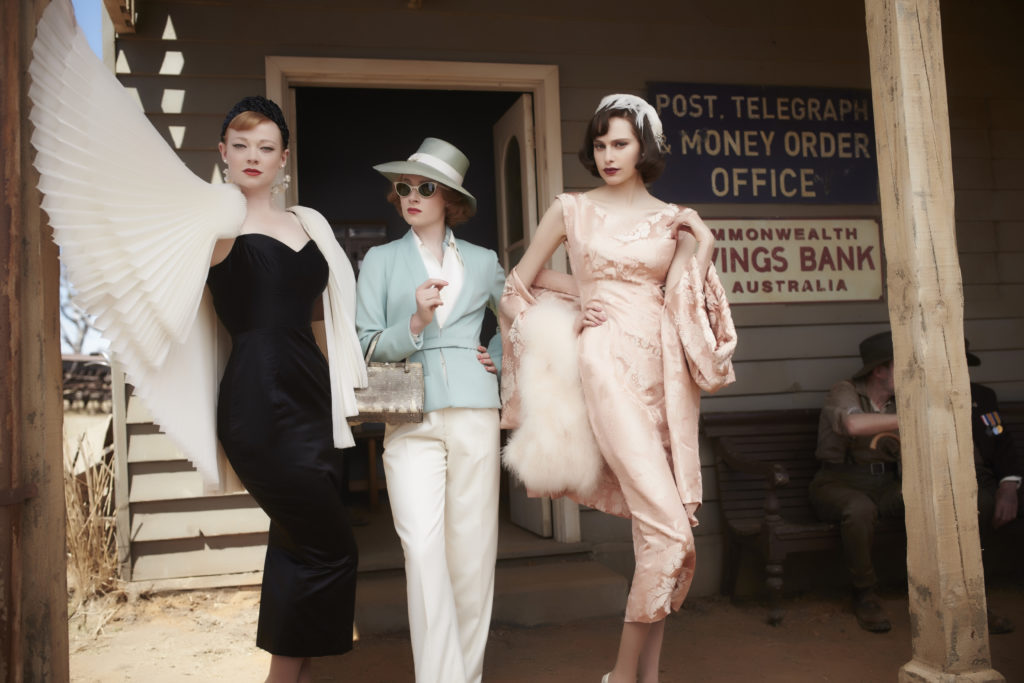 Of course it helps, but the exhibition at Rippon Lea Estate, in the Melbourne suburb of Elsternwick, offers more than just the chance to see some stunning clothes. It also provides an insight into the making of outfits for a movie. And there's the chance to see Rippon Lea's wonderful house and gardens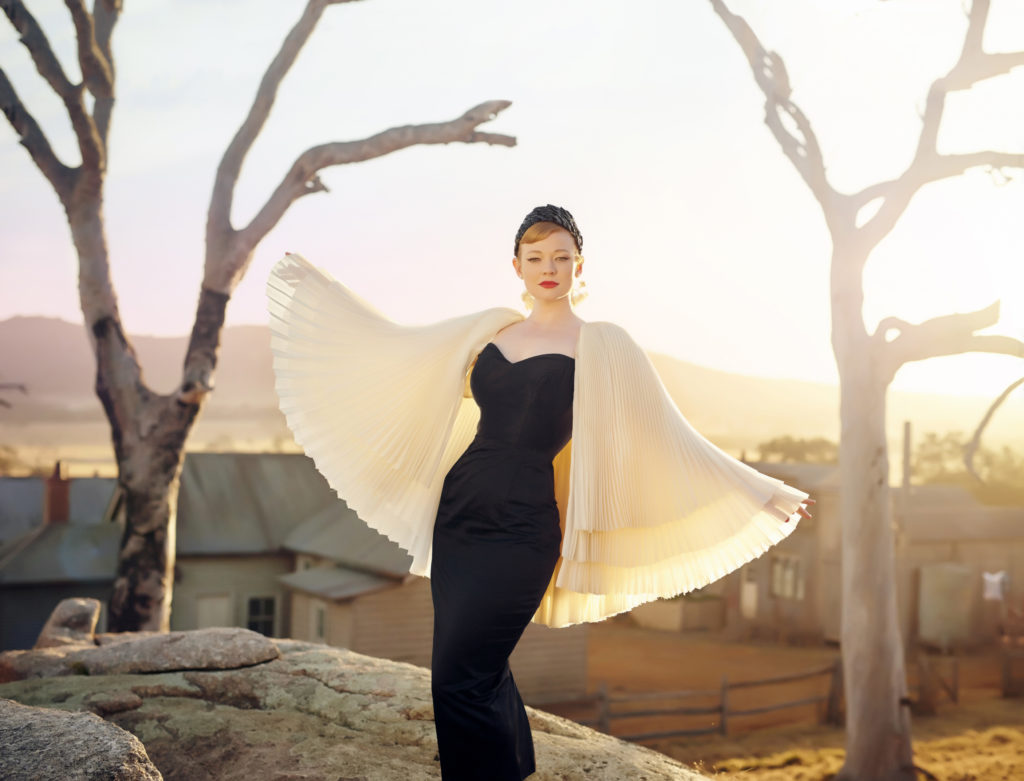 The exhibition is centred on The Dressmaker, a bittersweet comedy drama set in early 1950s Australia. Based on the book by Rosalie Ham, the movie tells of Tilly Dunnage (Kate Winslet), a beautiful and talented misfit. After many years working as a dressmaker in exclusive Parisian fashion houses she returns home to the tiny, dry, middle-of-nowhere town of Dungatar to right past wrongs. Armed with her sewing machine and an incredible sense of style, Tilly transforms several women of the town with the aim of revenging those who did her wrong. To counteract her increasing popularity, her nemesis brings another dressmaker to town – Una Pleasance (Sacha Horler).
Needless to say Una isn't nearly as skilled as Tilly. This is shown on the screen by her designs and by having a close-up look at the garments on show.
While the finishes on the clothes made by Tilly are perfect, those made by Una have uneven hems, little bits of cotton hanging down and other tell-tale signs of inferior needlecraft. It's this attention to detail I found fascinating.
The exhibition displays and explains outfits featured in the movie and a couple that didn't make the cut. Different rooms in the stately 1868 built Rippon Lea manor highlight different scenes and characters.
In one room we see the clothes worn by Tilly's ailing, eccentric mother Molly (Judy Davis). Here you will also find a fascinating video by members of the costume department, including designers Marion Boyce and Margot Wilson. They explain how and why the clothes were made and styled.
Rippon Lea has fully embraced the exhibition, which was developed by The National Trust Victoria, in partnership with Marion Boyce and Film Art Media. It has established a pop up tea room designed to fit right in at Dungatar, with a menu to match. There are sangas for hungry sergeants, Pettyman's heated pies and fritattas and freshly baked Devonshire Teas.
The Dressmaker Costume Exhibition runs until 31 July 2016 at Rippon Lea House and Gardens, 192 Hotham St, Elsternwick. For more information visit the Rippon Lea website or call (03) 9656 9889.
Jenny Burns visited the exhibition as a guest of the National Trust.
Dressmaker

,

exhibition

,

National Trust
Subscribe to my e-mail newsletter to receive updates.
We respect your privacy.
Unsubscribe at any time.