A visit to Brickman Wonders of the World confirmed what I have always thought – not all of us are natural 'Lego builders'.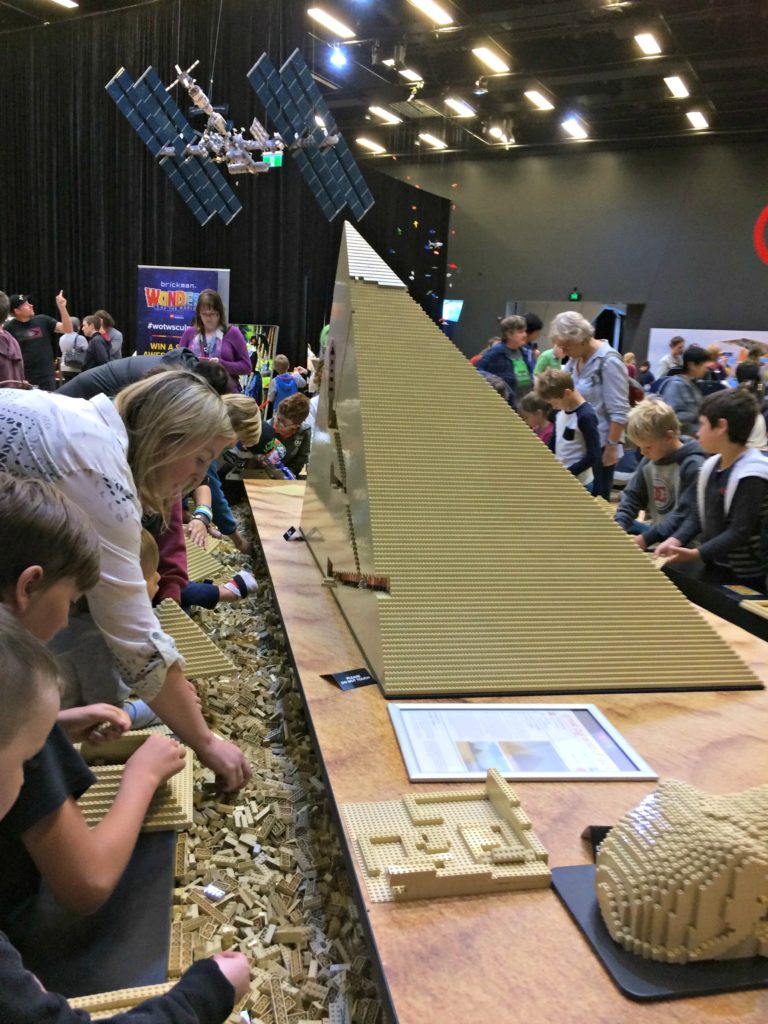 Like me, many of the adults visiting the exhibition at Melbourne Museum had to explain to their young charges they were on their own when it came to re-creating some of the remarkable 50 Lego models on display.
Instead my family spent much of our time at the exhibition admiring the works of Ryan 'The Brickman McNaught' and his team and encouraging our budding young builders.
There were plenty of designs to admire. It's easy to see why it took McNaught and his team 4,944 hours to build the exhibition. The attention to detail is amazing.
The exhibition includes iconic buildings such as the Arc de Triomphe, Big Ben, the Leaning Tower of Pisa, Great Pyramid of Giza  and Michelangelo's Statue of David. There are models of all different types of transport and even a map of the Tokyo subway system.
Our favourite was a recreation of the final night of the Titanic. It's easy to see why McNaught described this as one of his greatest challenges.
Each model on display includes a plaque with information about the real place, item, art work or vehicle, as well as behind-the-scenes stories about how they were built.
We also discovered the exhibition was exclusively curated and made in Melbourne by McNaught, who is the only Lego Certified Professional in the Southern Hemisphere – and one of only 14 in the world.
While I found all this information fascinating, my 10 and seven year old companions seemed far more interested in trying to recreate some of what they saw. A number of exhibits included Lego pieces to allow for building activities.
And that's one of the chief joys of this exhibition – it is both educational, especially for non-Lego makers, and great fun for budding builders.
Brickman Wonders of the World is on at Melbourne Museum until May 7. Visit the Brickman website for tickets and more information.
*Jenny Burns attended the exhibition as a guest of the organisers.
Subscribe to my e-mail newsletter to receive updates.
We respect your privacy.
Unsubscribe at any time.