The NGV exhibition Degas: A New Vision offers plenty for lovers of great art and those interested in learning more about this famous French artist.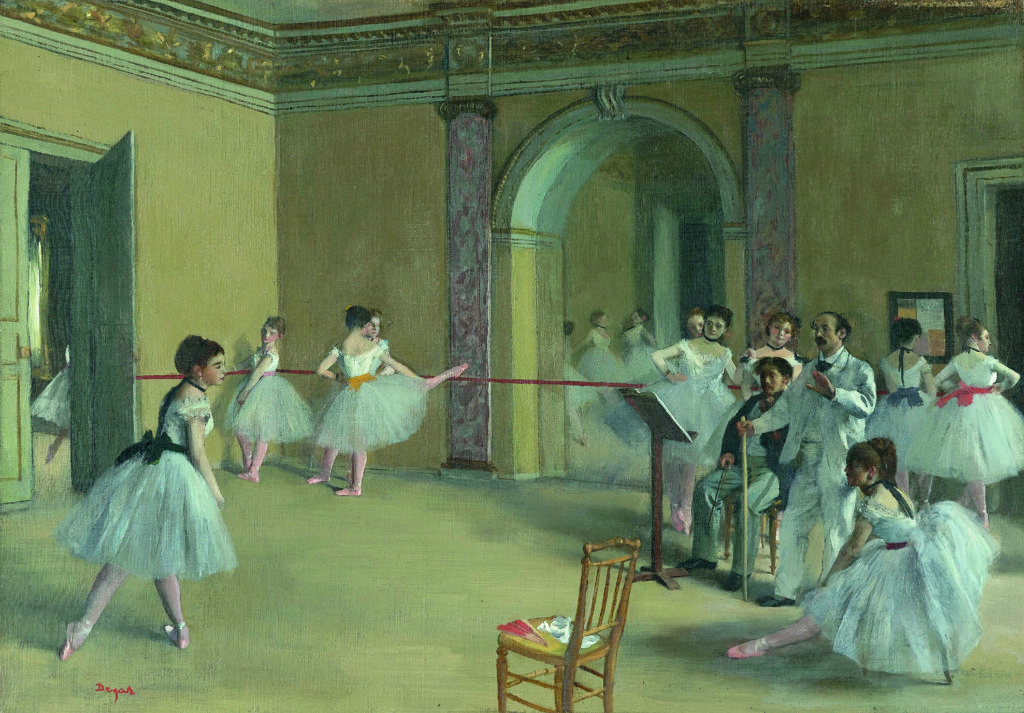 In addition to showing  more than 200 paintings, drawings, sculptures and photographs, the exhibition provides extensive information about Degas' work, his life and the events that occurred during his lifetime.  Given his career spanned the entire second half of the nineteenth century and the first years of the twentieth, there was plenty happening!
That's the joy of this exhibition. You can just admire some great art works, including many pieces never before seen in Australia, and/or gain a greater understanding of their composition, and in some cases the repercussions of the work.
For example, we learn the backlash suffered by actress Ellen André, who posed for Degas'  In a café (The Absinthe drinker). This painting of a woman stupefied by the toxic beverage absinthe (known as the 'green fairy') was immediately condemned as a disreputable scene from the Café de la Nouvelle Athènes in Place Pigalle, a well-known bohemian drinking hole.
The information accompanying another of his famous paintings, The Bellelli family, 1867, explains why this is a study of marital discontent.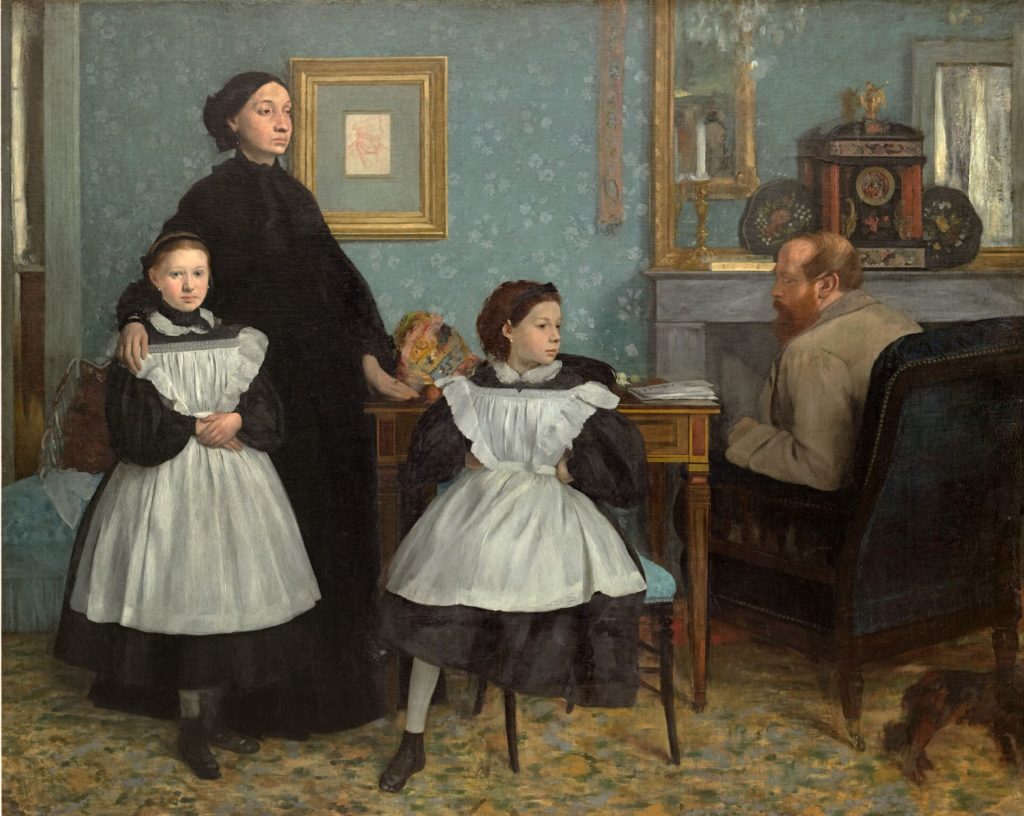 We also learn that Degas' refusal to marry, together with his obsession with observing the naked female form, inevitably led to unfounded notions that he was a misogynist.
In curating the exhibition, Degas specialist Henri Loyrette has grouped together the subjects which Degas continually returned to throughout his career, including his famous ballet scenes, portraits, nudes, horse-racing, the social world of Parisian nightlife and women at work and leisure.
The exhibition explores the great technical, conceptual and expressive freedoms that Degas achieved in his later years and reveals his experiments with a range of mediums including sculpture and photography.
It includes some of Degas' most famous masterworks including the bronze sculpture – The little fourteen – year-old dancer, 1879–81, The Rehearsal, c. 1874, and Finishing the Arabesque, 1877.
As we discover Degas was fascinated by aspects of modern life – voraciously painting Paris' dance halls and cabarets, cafés, racetracks, opera and ballet stages. He also studied the simple, everyday gestures of working women including milliners, dressmakers and laundresses.
We also learn Degas was drawn to explore movement that was precise and disciplined, such as that of racehorses and ballet dancers. He also absorbed a diverse range of influences from Japanese prints to Italian Mannerism.
It's this educational component (which includes information especially for children), together with some wonderful works of art, which makes this exhibition so enjoyable.
Degas: A New Vision is on display at NGV International until 18 September. For more information on the exhibition and tickets visit the gallery website.
Jenny Burns attended the exhibition as a guest of the National Gallery of Victoria.
Subscribe to my e-mail newsletter to receive updates.
We respect your privacy.
Unsubscribe at any time.