Most boarding our Melbourne to Port Villa flight are dressed like tradies, and some are stuffing monstrous soft toys into the overhead compartment.
This makes more sense in four hours when our aeroplane bounces onto the sun-drenched tarmac and rapturous cheers roar through the cabin — turns out our fellow passengers are seasonal workers going home for Xmas. And they've come bearing gifts.
It's our first encounter with an island culture where most of Vanuatu's residents live in villages ruled by chiefs, communal meals are routine and dowry for a woman's hand in marriage is measured in pigs. Yet already our mad, modern world feels like a distant memory … and still ahead of us are seven wonderful days in a Pacific archipelago straight out of the pages of yesteryear's National Geographic.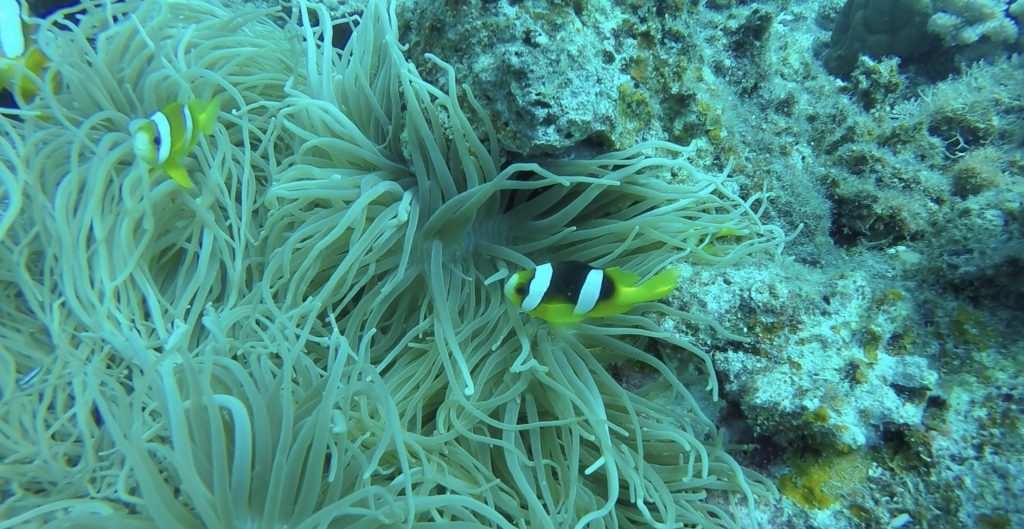 Chartered accountant Tony Pittar imagined a life far from spreadsheets where the ocean sparkles a soothing shade of turquoise. Where breakfast is topped off by exploring coral reefs metres from shore — home to colourful tropical fish and inquisitive sea snakes.
In 2004, Tony went chasing his dream, snorkelling the coast of Vanuatu's main island Efate. He discovered a coral-laden peninsula with three beaches only twenty minutes from the airport that would make the perfect location for a boutique tourist resort.
Eratap Beach Resort is one man's vision transformed into reality. The popular high-end destination opened in 2007, and has been collecting tourism awards ever since.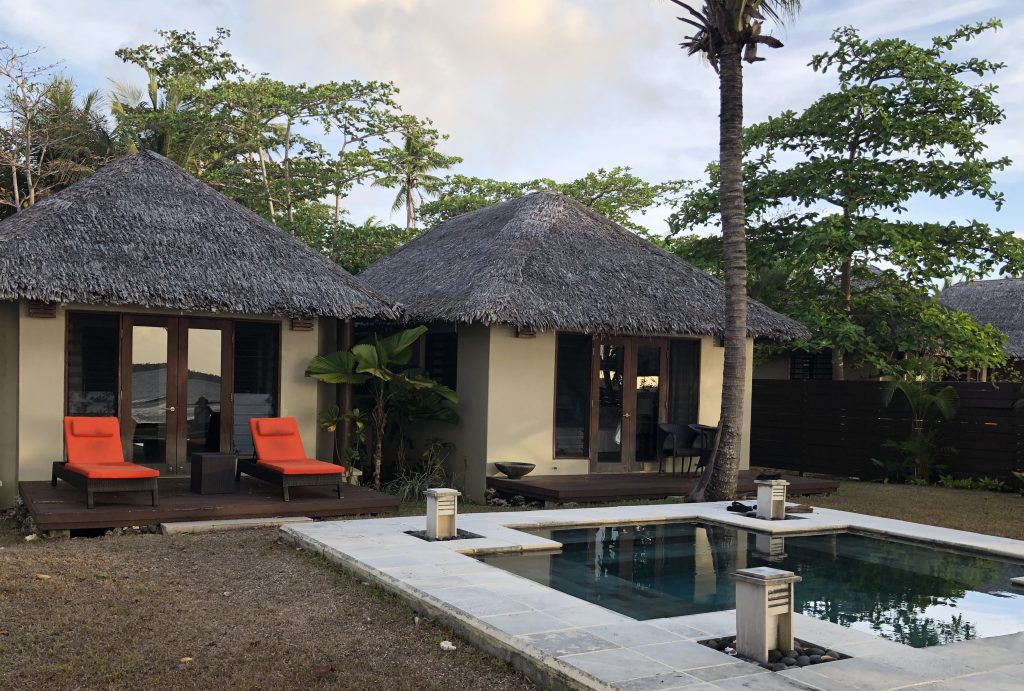 A smiling Tony welcomes us on arrival, providing a short briefing: coral reef directly in front of the restaurant, islands to be explored a short distance away, reefs for surfing on the horizon and villas dotted along the shoreline.
Home for our getaway is a spacious two-bedroom villa, complete with plunge pool and beachside gazebo, adjacent to a sandy cove. We have a waterfront sanctuary to unwind in, calmed by the sound of the sea and alone aside from chirping geckos and tiny insects that fly or crawl inside to join us.
Eratap does away with the typical opulence, pomp and ceremony of resort hotels. There are no cotton slippers in the wardrobe. Reception rather than concierge will organise excursions. Books are borrowed from a small library instead of purchased from a glitzy gift shop. An idyllic natural setting, fine food and unpretentious smiles accompanying service are the enduring features of Vanuatuan luxury.
And on the subject of the restaurant, executive chef Scott Lowther sources local produce to create a menu he describes as, 'market driven with French and Italian influences'.
As an indication, our lunch favourites were stone-baked pizza and rice paper rolls with prawns. For dinner — fish cooked in coconut leaves, eye-fillet wrapped in prosciutto or any meal containing ocean-fresh sashimi, the texture of butter.
You can expect to pay Melbourne restaurant prices for meals.
Eratap also turns on its head the common belief that resort stays are unexciting. Guests immerse themselves in the colour of underwater life, surf reef breaks or kayak the channel and lunch on an uninhabited island.
Daily activities are provided, and a tour of the local village where staff live is highly recommended. Learning how coconut oil is traditionally made by boiling the inner white flesh over an open fire is the focus of another excursion.
But after a long stressful year, if only pampering will do, an uncrowded pool is available to laze by undisturbed, An open-air spa offers treatments that will have you drifting away to the sounds of birds singing to each other in nearby trees.
We travelled to Vanuatu for an experience of its world famous diving while updating our scuba qualifications. The underwater training site is a shipwreck where we floated weightless metres below the surface, exploring decks and cabins, wondering what became of the crew that once called this sunken iron carcass, home.
Departing our tropical paradise meant a lazy day would no longer entail diving into pristine waters of a jungle waterfall, followed by a tour of homegrown coffee and chocolate makers.
Instead, we are left to grapple with the irony that our most reinvigorating holiday yet was enjoyed in a struggling Pacific nation fighting to save its endangered culture.
*Peter Dewar and his family traveled to Eratap Beach Resort at their own expense.  For more information visit the resort's website.
accommodation

,

reviews

,

Vanuatu
Subscribe to my e-mail newsletter to receive updates.
We respect your privacy.
Unsubscribe at any time.