Clifford the Big Red Dog is most definitely aimed at youngsters yet quite a few older audience members are likely to leave the cinema with a smile on their face.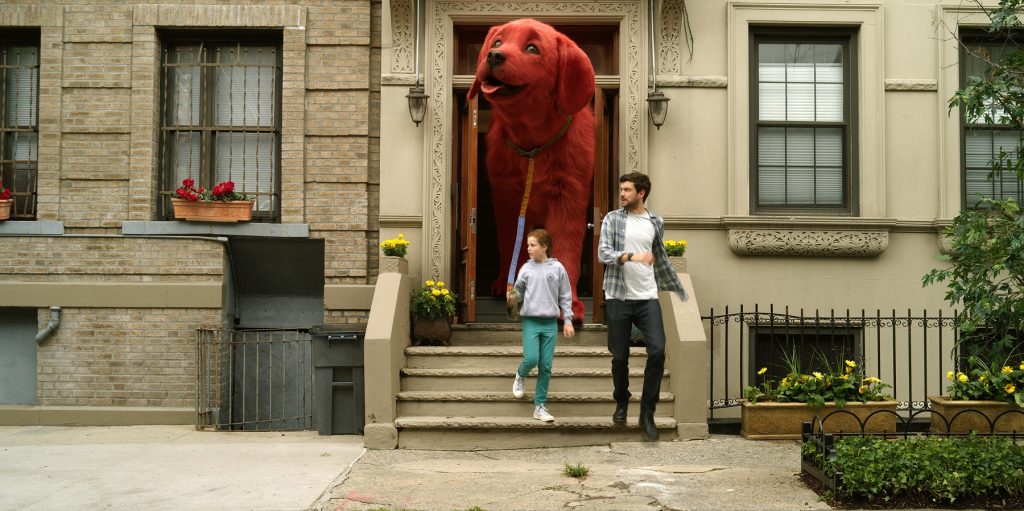 After all, how can you not fall for a loving, goofy four metre high very red dog?
Based on the Norman Bridwell's Clifford books, we first meet Clifford when he's a little red puppy, forced to look after himself.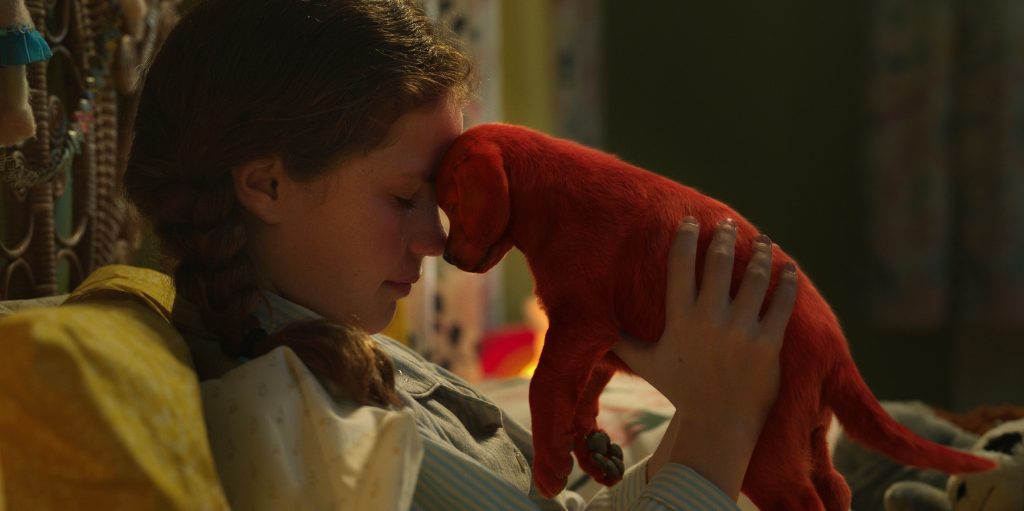 Somehow, he ends up under the care of the mysterious Mr Bridwell (John Cleese), who runs a magical animal rescue organisation which stages an adoption event within a local park.
Here Clifford meets young Emily (Darby Camp) who is finding life a struggle. A scholarship student, she is being bullied at her wealthy school and has few friends despite her being very smart, clever and caring.
Emily visits Mr Bridwell's tent with her uncle Casey(Jack Whitehall) who is looking after her while her loving but over-stressed single mother Maggie (Sienna Guillory) is out of town on business.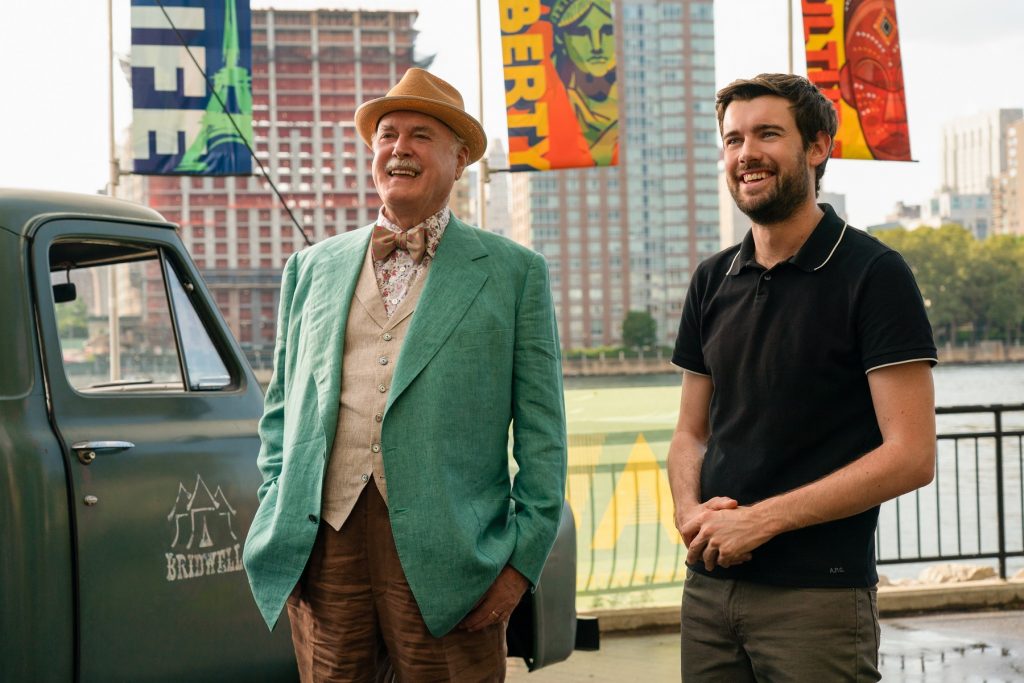 The likeable, well-meaning and disorganised Casey isn't the most responsible of guardians but even he refuses to let Emily adopt the puppy.
But that night the puppy miraculously ends up in Emily's backpack in her bedroom. By morning tiny Clifford has grown into a huge red playful dog. Naturally this causes numerous problems, especially as dogs are forbidden in Emily's building, a rule strong enforced by the building's superintendent (David Alan Grier).
Hiding Clifford proves impossible, especially when he becomes an internet sensation.
Enter Tieran (Tony Hale), the head of Lyfgro, a company that's dedicated to making food gigantic. Lyfgro's efforts have been unsuccessful so far, but Tieran believes that if he can crack the secret behind Clifford's accelerated growth, he can make his dream a reality. So he makes numerous efforts to kidnap the dog.
When he's finally successful Emily, together with new school friend Owen (Izaac Wang), Casey and a supportive neighbourhood set out to save Clifford.
While the storyline is fairly predictable there's still much to enjoy in Clifford thanks to the work of an enthusiastic and skilled cast. And then there's the appealing facial expressions and actions of Clifford, especially when those actions are based on average dog behaviours.
Clifford the Big Red Dog releases in cinemas around Australia from December 30.
*Photo Credit: Courtesy Paramount Pictures.
Subscribe to my e-mail newsletter to receive updates.
We respect your privacy.
Unsubscribe at any time.